PRIVATE GREAT AUSTRALIAN TOUR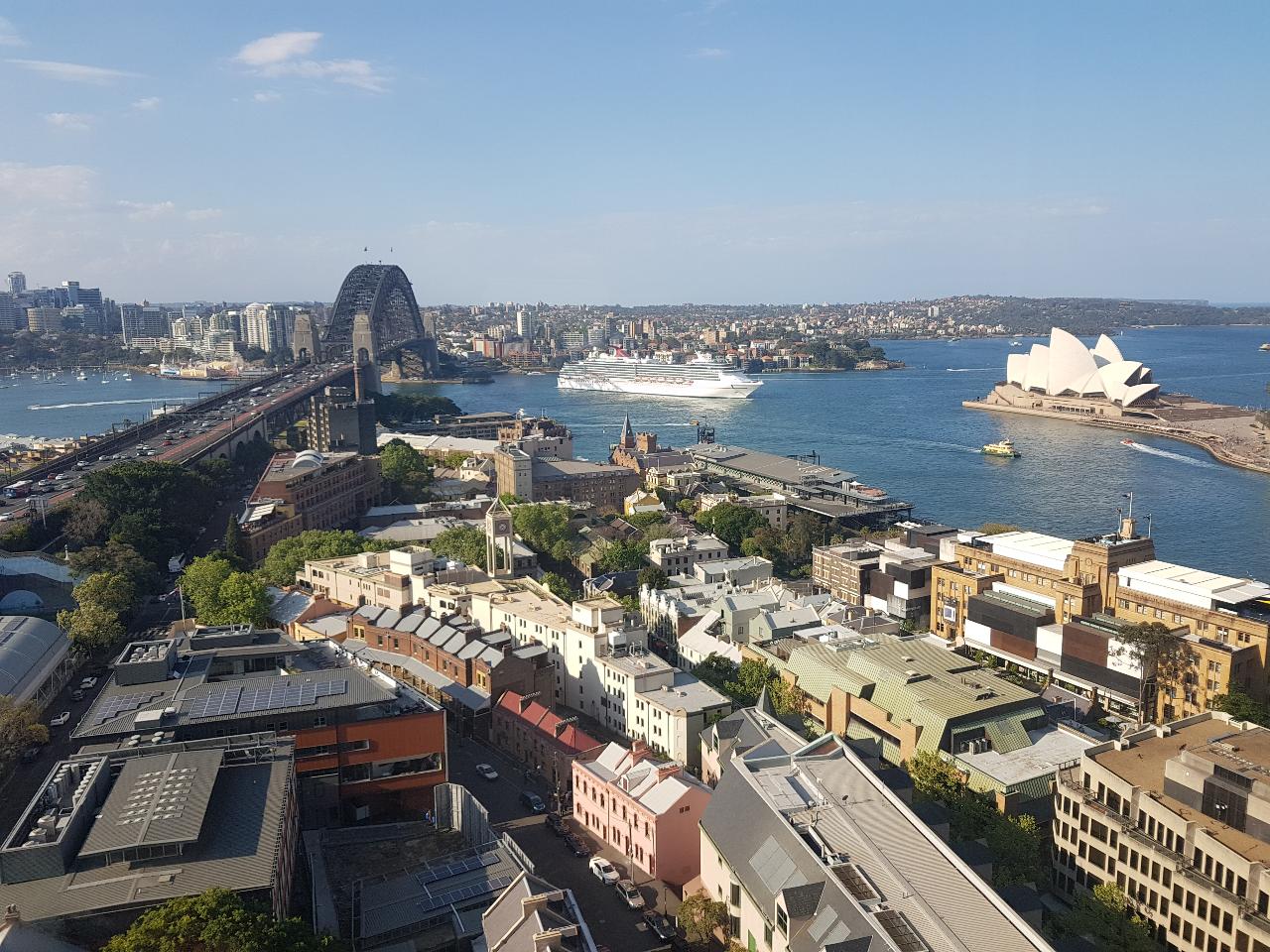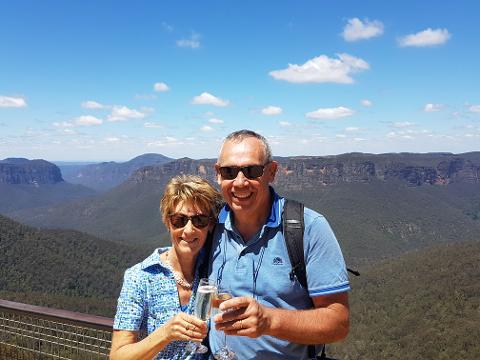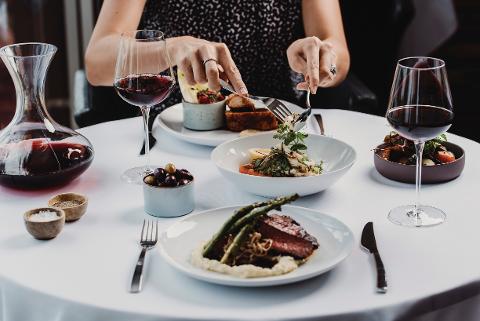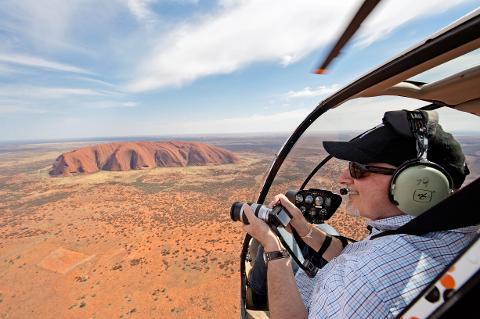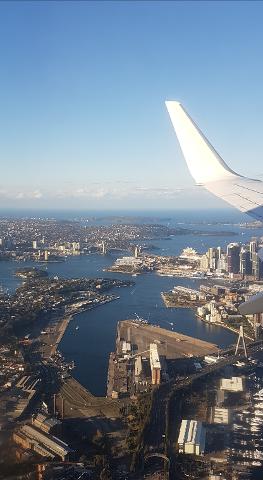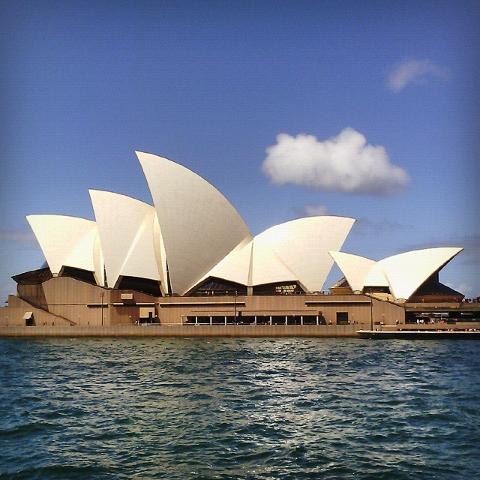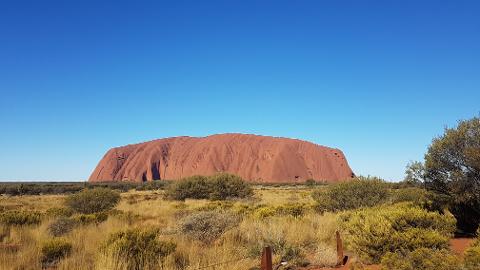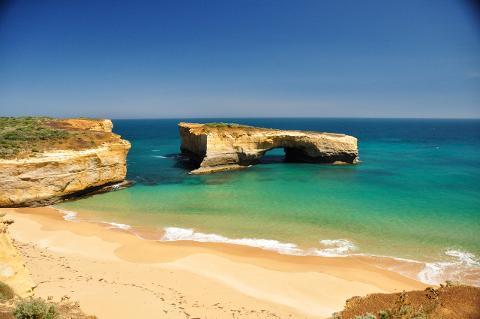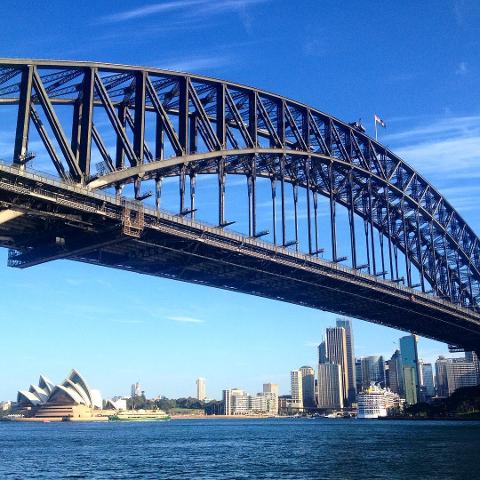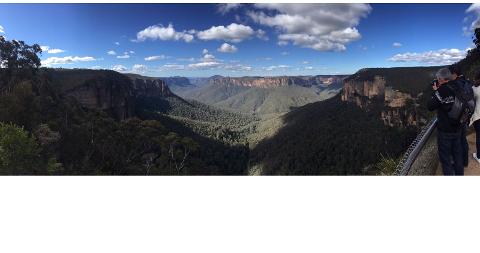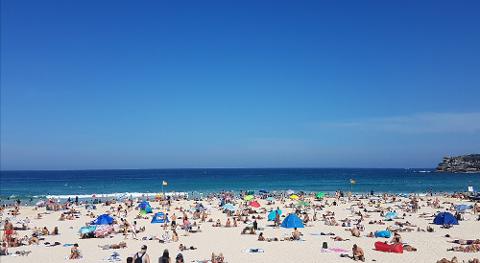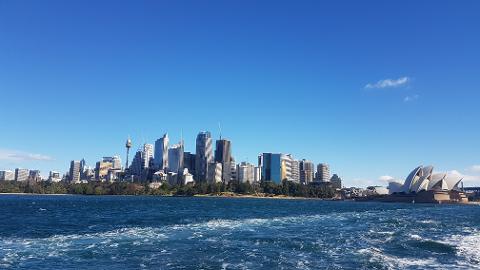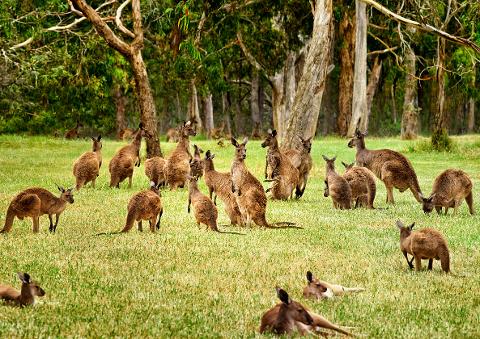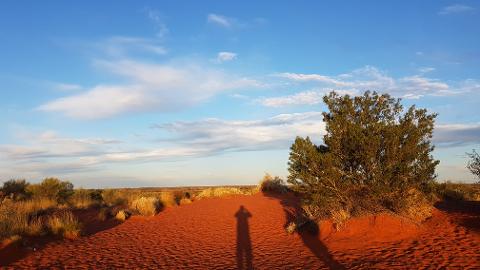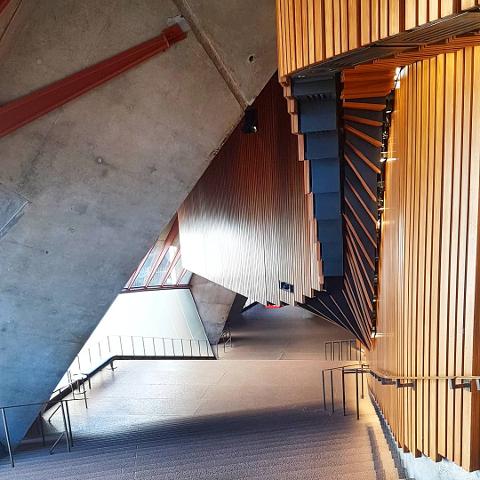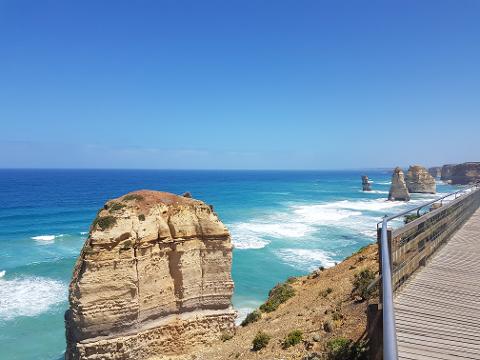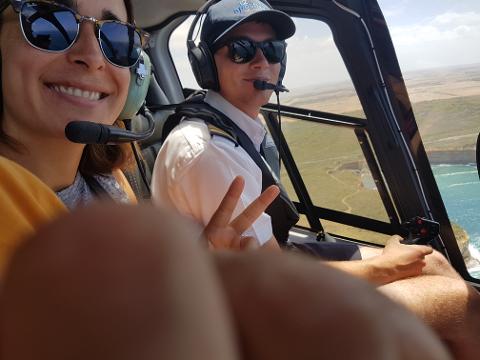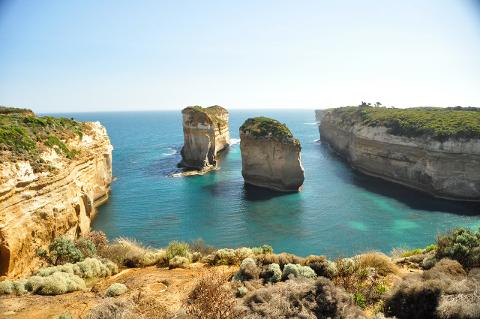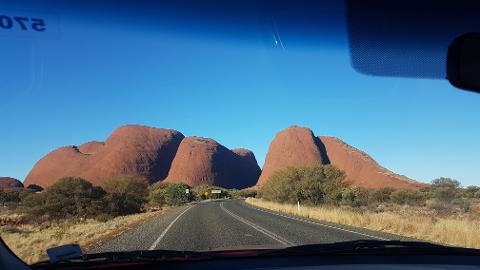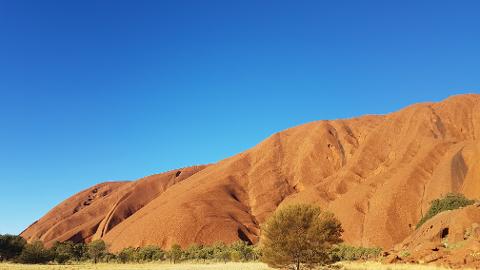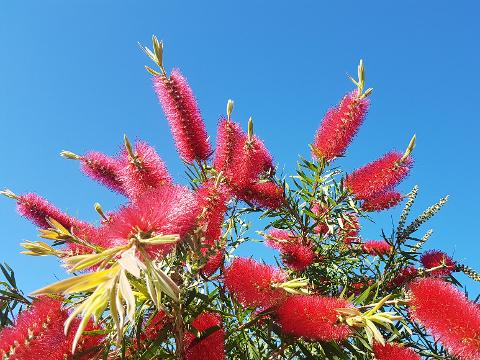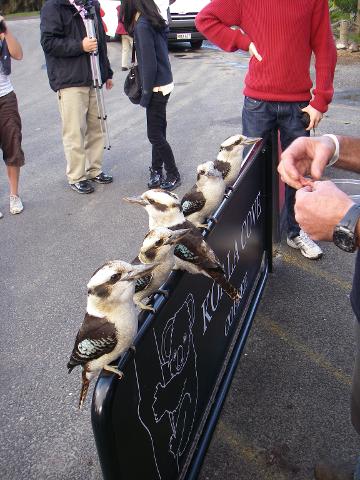 Duration: 10 Days
Location: New South Wales
Product code: P GAT9
Our Private 10 day tour travels across the most impressive & unforgettable locations of Australia. For the entire duration of the tour, from greeting you on arrival at Sydney airport, to bidding you farewell in Melbourne, you will be accompanied by one of our guides fluent in your language. You won't need to worry about a thing on this immersive luxury experience of Australia we travel in the utmost comfort & style with Australia's best guides taking care of your every need!
Relax and be enchanted by the beaches & clear blue waters of Sydney harbour, the red sands of Uluru & the scenery of the stunning Great Ocean Road. Enjoy & be enthralled by bustling streets, dinners looking out over big city lights & the vast empty expanses of the red centre where you'll dine whilst gazing upon the Milky Way & it's billion bright stars.
Rest assured you'll be exhilarated by the best of luxury Australia that you encounter on this unforgettable 10 day experience of life as it should be. This experience is ideal for families, groups of friends & couples looking for a honeymoon experience of Australia. No matter whether you are booking for a group of 12 adults, or 1 Adult traveling with 3 children (or any other combination of people) we will tailor the whole experience to be perfect for you!
NOTE: Groups of 12 people maximum. If you are happy to share your Australian experience with another group then please book our GREAT AUSTRALIAN TOUR (Escorted Group) tour- it also has a 12 person maximum. If you cannot find your exact group combination above (for example 1 Adult + 4 Children) then please enquire directly with us for a quote.
Bookings within 60 days of arrival will be subject to price on application.
ITINERARY

DAY 1 ARRIVAL TO SYDNEY
Lunch & Dinner
You will either be met in the morning at the airport by your guide and transferred to your hotel in a private vehicle, or for those already in sensational Sydney, you will meet your guide & group at the hotel lobby for your Welcome lunch. After we take a short walking tour of the City before enjoying a Private Tour of the Sydney Opera House. Dinner and welcome drinks will be in the hotel restaurant tonight.

DAY 2 SYDNEY CITY TOUR- Full Day
Breakfast, Lunch
Sydney is full of incredibly beautiful 'must see' sights and landmarks that are scattered across this immense harbour city. On this tour you will see them all. Nestled below the Sydney Harbour Bridge, the area known as 'The Rocks' is the birthplace of European settlement in Australia. We visit the stunning Royal Botanic gardens with the superb views of the Opera House and Harbour Bridge, pass by the Naval base of Wooloomooloo and the party area of Kings Cross before delving into further into the exclsuive Eastern Suburbs (home to the cities rich and famous) & reaching the South Head at Watson's Bay.
Onto Bondi, without a doubt Sydney's and Australia's most famous beach. Bondi is a lively neighbourhood centred around the famous beach. Enjoy some free time to grab a coffee or take a quick swim (sea water temperature raises up to 26 degrees Celsius in Feburay & March) or walk along the shore feeling the sand between your toes as the water rushes over your feet. Stopping for a walk & a photo at Darling harbour, we cross to the North side of the Harbour and go to see the beauty of Middle Harbour & the Northern Beaches. Elegant homes perched on hillsides over-look yachts moored out front. A little slice of paradise, home to picturesque lagoons and many of Sydney's most beautiful & popular beaches, the area deserves a whole day unto itself to truly see it all. We will see Narrabeen, Collaroy, Dee Why & Freshwater (birthplace of Australian surfing), the ever popular Manly and enjoy a restaurant lunch. From the North Head at Manly we take in the remarkable view of the Harbour. See the cliffs of the South Head and the entrance from the Pacific Ocean known as the 'Gap' with the city skyline off in the distance. Tonight, dinner is at your leisure, maybe at one of the great places you've discovered today.
DAY 3 FREE MORNING & LUXURY BOAT CRUISE
Breakfast
The day starts with a free morning. You have time for optional activities such as an incredible scenic flight or the Sydney Harbour Bridge Climb. At midday the group will meet in the hotel lobby for you departure to your private luxury boat cruise of Sydney Harbour. Lunch will be served onboard & there are ensuite bedrooms for anyone needing a siesta. Tonight, dinner is at your leisure.

DAY 4 BLUE MOUNTAINS
Full Board
Only 90 minutes from Sydney, the scenery of the Blue Mountains is truly magnificent. See canyons, valleys, huge vertical sandstone cliffs and any number of beautiful waterfalls trickling slowly over ancient eroded escarpments. The Blue Mountains is an Australian tourist Mecca & with that in mind we keep one step ahead of the crowd. We take you away from the crowds in our small tour vehicles to see places other companies cannot access. We give you the very best private tour so you can truly appreciate the Blue Mountains in all their splendor. See some of Australia's plethora of unique flora and fauna and to get an understanding of Australia outside of the Concrete Jungle.Tonight we have a private transfers to & from one of Sydney's premier restaurants.
DAY 5 FLY SYDNEY – ULURU. ULURU TOUR & SUNSET CANAPES
Full Board
After a relaxed breakfast we take our flight to Uluru in the Red Centre, the very heart of Australia. We enjoy lunch at our hotel then take an afternoon tour of the majestic Uluru, the gigantic red monolith inside the world heritage Uluru Kata-Tjuta National Park. Finishing our day with canapes & a beverage as we watch the sunset on the ancient rock before returning to the hotel and enjoying a gourmet dinner at the Arnguli Grill & Restaurant.
DAY 6 KATA-TJUTA TOUR
Breakfast & lunch
This morning we go back into the park on our customised tour to get up close with the other equally stunning ancient formation inside the national park- Kata-Tjuta, the 36 enormous domes known to the Anangu people as 'the Many Heads' (Kata-Tjuta). We lunch together, then you have some free time to take the opportunity to relax by the pool, or take a helicopter flight, and maybe book a dinner on a sand dune under the billion stars of the Milky Way.
DAY 7 FLY ULURU - MELBOURNE.
Full Board
Start the day with a relaxed breakfast before taking our flight to magnificent Melbourne, Australia's capital of culture & fashion. This afternoon you will have a few hours to relax before tonight's dinner in the acclaimed Eureka 89 restaurant up the top of the famous Sky Tower over looking Melbounre's city centre and the Yarra River.
DAY 8 GREAT OCEAN ROAD TOUR
Full Board
We check our bags with the hotel and take only what we need for our overnight stay at Port Campbell on the world famous Great Ocean Road. Today we travel one of the world's most scenic coastal drives. Be witness to the magical 12 Apostles, towering, magnificent rock stacks that rise up out of the Southern Ocean, get up close to native wildlife, feast on the action of the spectacular surf breaks, walk in pristine rainforests and pass by misty waterfalls along the spectacular Great Ocean Road. Tonight we will witness the sunset into the ocean by some of the most dramatic coastline anywhere on Earth.
DAY 9 GREAT OCEAN ROAD & MELBOURNE CITY TOUR
Full Board
Today we complete our tour of the Great Ocean Road & the return to our hotel in Melbourne. After lunch we have a half day tour of Melbourne before we gather for our farewell dinner this evening. Optional activity tonight: we can go together to see an AFL football game at the largest stadium in Australia seating over 100,000 people.
DAY 10 DEPART ADELAIDE
Breakfast
After breakfast & 9 night's together it is sadly day number 10- departure day. We transfer to the airport and say our farewells.

PACKAGE INCLUSIONS:
Services of an Experienced Australian Guide fluent in Spanish, German or French who'll escort the group during the entire extent of the tour
Personal greeting by Guide at Airport upon arrival
Orientation meeting & drinks on first night
Small group of maximum 12 persons
Luxury accommodation 9 nights
Transport in Luxury vehicles
6 Private Airport Transfers
8 gourmet Lunches
6 gourmet Dinners in select restaurants
Breakfast included every day
3 National Park Entries
9 Exclusive Private Tours:
TOURS INCLUDED:
Sydney Walking Tour (short)
Private Sydney Opera House Tour (in your language)
Full Day Sydney Luxury Tour
Luxury Boat Cruise on Sydney Harbour
Full Day Blue Mountains Luxury Tour
Half Day Uluru with Sunset Tour
Half Day Kata-Tjuta tour
1.5 Days Great Ocean Road Luxury Tour
Half Day Melbourne Luxury Tour
PACKAGE EXCLUSIONS:



All Domestic & International flights

Some meals

Telephone calls

All items of a personal nature

Travel insurance

Gratuities